Featuring John Netto, President and Founder of The Protean Trader, along with Denise Shull, MA, President and Founder of The ReThink Group, and Doug Janson, Product Specialist at CQG.
Watch this webinar to see professional futures trader John Netto, a longtime CQG customer, demonstrate how he applies the strategies in his book, The Global Macro Edge: Harnessing Risk-Based Strategies to Power Next Generation Investing.
Mr. Netto is joined by Denise Shull, who comments on his trading activity and provides valuable insight on perception, judgment, and decision-making.
Using CQG's charting, order execution, and analytical tools, Mr. Netto:
trades real money in real time during the highly volatile non-farm payrolls week;
contextualizes price action, market positioning, and key economic and policy events;
manages positions across an array of markets; and
takes on exposure in the market.
This webinar brings a level of authenticity many CQG customers will appreciate as real money, positions, orders, and rationale are transparent, win or lose. Learn how to bridge the gap from theory to execution. View Now >
Presenters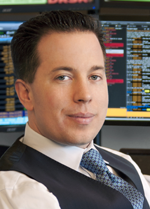 John Netto, President and Founder The Protean Trader
John Netto (@JohnNetto) is a professional futures trader and President and Founder of TheProteanTrader.com. He is the author of The Global Macro Edge: Harnessing Risk-Based Strategies to Power Next Generation Investing (John Wiley & Sons, 2014) and One Shot - One Kill Trading: Precision Trading through the Use of Technical Analysis (McGraw-Hill, 2004). Mr. Netto has appeared on Bloomberg Television, CNBC, CNN International, Fox Business Channel, and PBS. He is routinely quoted and sourced by The Wall Street Journal and Dow Jones Newswires. Mr. Netto has presented on behalf of Eurex, CME Group, and IntercontinentalExchange.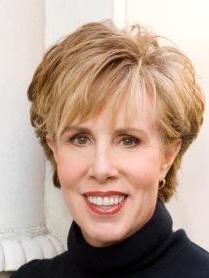 Denise K. Shull, MA President and Founder The ReThink Group
Denise Shull (@DeniseKShull) founded The ReThink Group, a psychological risk management and human performance consultancy, to specialize in coaching portfolio managers, traders, and private-equity investors. Shull is known globally as a thought-leader in the psychology of risk, uncertainty, and exceptional performance. She blogs for Psychology Today; has written for All About Alpha and AR/Absolute Return; and has appeared on CNBC, PBS' Nightly Business Report, MarketWatch, ABC News Now, and Fox's Money for Breakfast. A former head trader and member of the CME Group, Shull is also the author of highly-acclaimed Market Mind Games: A Radical Psychology of Investing, Trading, and Risk.