Leading up to the Fed Statement release, Neil Azous, a highly regarded macro strategist, Founder of Rareview Macro, and Author of the Sight Beyond Sight newsletter, gives a rare, behind-the-scenes look at preparing for an FOMC event. Neil shares:
the results of his proprietary FOMC interest rate model;
how the Fed's forecasts will influence the Eurodollar curve; and
the three most important parts of the FOMC statement traders should be focused on.
Neil also provides a "connect-the-dots" macro explanation of how asset classes like the dollar, fixed income, and equities are expected to move in the minutes and days that follow the release..
Shortly before the Fed Statement release, John Netto, a high-velocity, cross-asset class trader and President of The Protean Trader, takes over and walks through how he plans to apply this information to his real-time trades using CQG Integrated Client.
Watch John trade the macro narrative through his working orders, open positions, changing P&L, fills, and updated charts. John and Neil discuss his trades and strategy up until just before Janet Yellen's Press Conference at 2:30 p.m. ET.
Presenters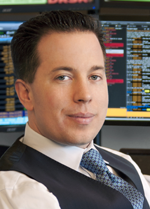 John Netto, President of The Protean Trader and Author
John Netto is an independent trader and president of The Protean Trader. He is the author of The Global Macro Edge: Maximizing Return Per Unit of Risk (April 2016) and One Shot - One Kill Trading (McGraw-Hill, 2004). John is a high-velocity, short-term macro catalyst trader who aims to maximize return per unit-of-risk by incorporating an array of quantitative trading models with qualitative trading techniques.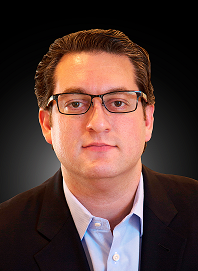 Neil Azous, Founder and Managing Member of Rareview Macro
Neil Azous is the Founder and Managing Member of Rareview Macro, an advisory firm to some of the world's most influential investors and the publisher of the daily newsletter Sight Beyond Sight®. Prior to founding Rareview Macro, Neil was a Managing Director at Navigate Advisors where he specialized in constructing portfolios and advising on risk. His daily commentary was highly regarded and his success in delivering a forward-looking viewpoint on global markets helped lay the foundation for Sight Beyond Sight to be built. On Wall Street, his career included roles at Goldman Sachs, UBS Investment Bank, and Donaldson Lufkin & Jenrette, where his responsibilities comprised of trading derivatives, hedging solutions, asset allocation, and fundamental securities analysis.