2016 entered with a bang. Recent volatility has many of us questioning whether a rebound will be quick or slow to surface. The transition to growth of the global macro economy has been roiling the markets for some time. Equity turmoil in China, the Fed lift-off, the outlook for U.S. fiscal policy, and the future of the Euro have all been recurring themes in the markets for at least five years.
In this webinar, Nasdaq's Chief Economist, Frank M. Hatheway, focuses on the outlook for the world's largest economy as the U.S. moves toward policy normalization and simultaneously goes through a presidential election cycle. With a focus on the markets, he covers the outlook for economic growth and the key drivers behind it.
For more information on tracking the fixed income market, visit the Nasdaq eSpeed page.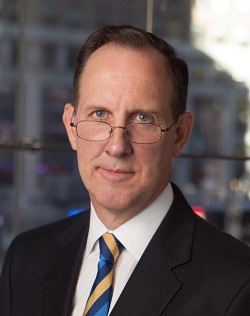 Dr. Frank M. Hatheway is Chief Economist of the Nasdaq Group Inc., and leads the Economics & Statistical Research Department. His team is responsible for a variety of projects and initiatives in the U.S. and Europe to improve market structure, encourage capital formation, and enhance trading efficiency. Dr. Hatheway's background prior to joining Nasdaq combines academics and regulation with industry experience. Frank was a finance professor at Penn State. He has served as an Economic Fellow and Senior Research Scholar with the U.S. Securities and Exchange Commission, worked as a derivatives trader, and earned his Ph.D. in Economics from Princeton University.