Watch this informative webinar on the thought process behind Andrew T. Hecht's recent platinum-gold spread case study and the theory behind his "technomental" approach.
Hecht uses CQG Integrated Client to demonstrate how this process can be applied to an array of commodity markets. He also addresses topics covered in his new book, How to Make Money with Commodities (McGraw-Hill).
Presenter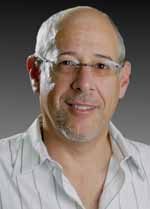 Andrew T. Hecht, Trader and Author
Andrew T. Hecht spent nearly thirty-five years on Wall Street, including two decades at the trading desk of Philipp Brothers, which became Salomon Brothers and ultimately part of Citigroup. Over the past three decades, he has researched, structured, and executed some of the largest trades ever made, which involved huge quantities of precious metals and bulk commodities. Hecht contributes to Traders Magazine and consults for CQG and other companies involved in trading, producing, and consuming commodities. He is a member of the Mercy College MBA Program executive network.
Read Hecht's commentary articles to learn more about his views on the markets.