Qcaid is an innovative platform that allows you to automate, backtest, optimize, and run your trading strategies without any programming skills. With the integration of Qcaid and CQG, you now have direct market access to execute your strategies.
Qbitia complements CQG's suite of products in such that it allows traders to visually design their own strategies using the Qcaid trading platform.
Qcaid allows traders to create trading models by dragging and dropping any of the relative strategy components onto the canvas.
Various functions, indicators, and operators can be chosen. Essentially, it's similar to creating a flow chart to represent the trading idea. This is achieved without having to do any coding or having any coding skills.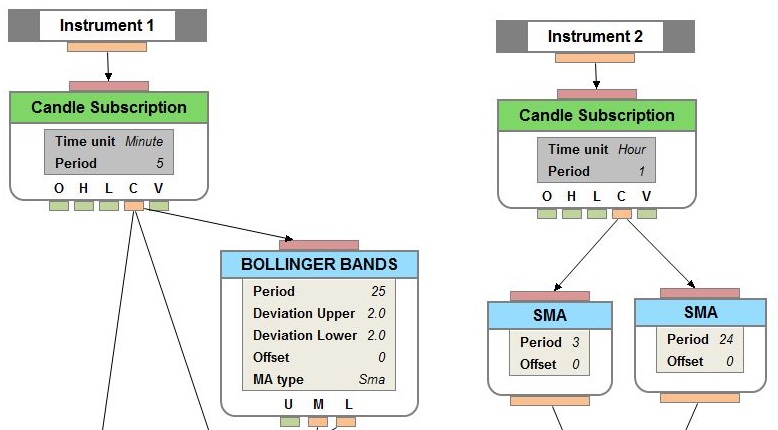 In this webinar, Qbitia presented how to:
Build a strategy using drag and drop functionality
Backtest your strategy
Watch simulated trading on the Qcaid platform
Execute your automated strategy
Monitor, manage, and control your automated strategies on CQG's platforms
Get started with a free trial
Presenters:
Jim Smith is the head of US sales for Qbitia. He has more than 32 years of industry experience with the last 15 years focused on electronic, automated trading. Years of selling, consulting, and educating on algorithmic trading tools around the globe have brought him a wide breath of expertise that he brings to Qbitia's customer base.
Marcos Suarez is the co-founder, partner, and R&D manager of Qbitia. He has a B.S. in Physics and specializes in algorithms and optimization. After having been involved in different university R&D projects for 7 years, he has spent the last 6 years applying his knowledge to algorithmic trading.
Kevin Falkman is a product specialist at CQG who advises institutional trading desks, proprietary trading groups, and individual traders on how to leverage CQG Integrated Client, CQG Spreader, and global trade routing technologies. His experience ranges from a career on the CBO floor to recent roles in high-level technical support for trading infrastructure and software systems.