Watch this recording, presented by CQG and Robin Mesch, President of Mesch Capital Management, to learn about her unique approach to Market Profile.
Gain valuable market insight as Mesch shares her techniques of combining areas of high and low usage to uncover where market participants perceive value. Using CQG Integrated Client, Mesch organizes a number of markets and shows you how she uses Market Profile to identify:
the market environment;
entry and exit locations based on market environment; and
performance demands that keep your strategy intact.
Read our interview with Robin Mesch to learn more about her trading experience with CQG. To learn more about Market Profile in CQG, visit http://www.cqg.com/solutions/analytics/features/market-profile.
Presenter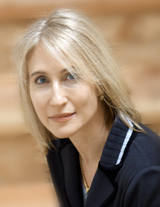 Robin Mesch, President, Mesch Capital Management, Inc.
Nationally acclaimed as one of the world's top minds in technical analysis, Robin Mesch has been building innovative market models for more than twenty-five years. Her advice and market strategies are incorporated into financial portfolios by some of the leading investment firms and trading houses. Robin Mesch is a regular guest on CNBC's financial segments, and her unique approach to the markets has been included in numerous books and publications. Her work is featured in two signature Bloomberg publications: Breakthroughs in Technical Analysis: New Thinking from the World's Top Minds and New Thinking in Technical Analysis: Trading Models from the Masters.
* © 2013 CME. All rights reserved.