The best traders often combine a complex blend of art and science in formulating their trading decisions.
Professional trader and longtime CQG customer John Netto demonstrates how he combines his Netto Numbers Dashboard - best and worst performing markets on a risk-adjusted basis - with his sense of confidence and intuition - his emotional algo - and his global macro knowledge to make real-time market decisions.
Mr. Netto is joined by Denise Shull, author of Market Mind Games and pioneer in bringing neuroscience to the aid of traders in their pursuit to maximize return per unit-of-risk. Ms. Shull provides real-time psychological analysis of Mr. Netto's trading. Emphasizing on the role of intuition in understanding objective data and on highlighting how the research is showing up in Mr. Netto's market analysis and decisions. All of this takes place while trading live with real money in real time.
Using CQG's charting, order execution, and analysis tools, Mr. Netto:
trades real money in real time during the highly volatile non-farm payrolls week;
contextualize price action, market positioning, and key economic and policy events;
manages positions across an array of markets; and
takes on exposure in the market.
This webinar brings a level of authenticity many CQG customers will appreciate as real money, positions, orders, and rationale are transparent, win or lose.
Presenters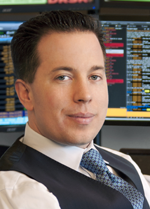 John Netto, President of The Protean Trader and Author
John Netto is an independent trader and president of The Protean Trader. He is the author of The Global Macro Edge: Maximizing Return Per Unit of Risk (December 2014) and One Shot - One Kill Trading (McGraw-Hill, 2004). John is a high-velocity, short-term macro catalyst trader who aims to maximize return per unit-of-risk by incorporating an array of quantitative trading models with qualitative trading techniques.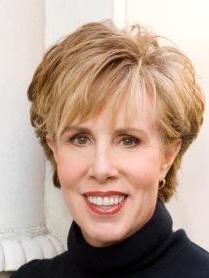 Denise K. Shull, MA, Founder of The ReThinkGroup and Author
Denise Shull founded The ReThink Group in 2003 to bring the latest from science to the world of trading psychology. Many consider her the world's authority on how traders better leverage their thinking styles in market decisions. Her book Market Mind Games has been called " a game changer" and "ahead of its time."