Learn from two industry veterans: Steve Kalayjian and Harry Temkin, as they introduce KnowVera's pattern recognition software. KnowVera provides decision-support analytics for identifying, evaluating, and capitalizing on market opportunities.
This webinar introduces and demonstrates the use of KnowVera's proprietary software to identify profitable trading patterns.
Pattern Recognition 101 can be powered by either the CQG Client API or Continuum Connect.
Presenters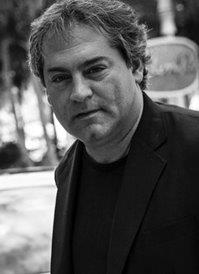 Stephen Kalayjian, Chief Market Strategist and Co-founder of KnowVera, LLC.
Stephen Kalayjian began his career working on the NYSE trading floor as a floor broker. He transitioned to intraday trading, which he continued successfully for nearly 10 years. With his experience, Mr. Kalayjian decided to build technology to help identify trends, reversals, and patterns in the market place for intraday trading, intermediate-term trading, and long-term investing. He traded with, advised, and consulted many top traders and hedge funds throughout the U.S. In addition to preparing educational videos, he teaches classes on pattern recognition. Mr. Kalayjian has appeared on Fox Business News and Fresh Outlook and has been published in Forbes Magazine and U.S. News & World Report. He currently writes a daily newsletter, The Kalayjian Report, which covers the U.S. equity, crude oil, and gold markets.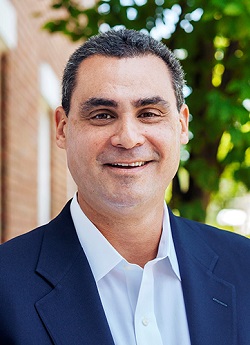 Harry Temkin, Chief Information Officer at DriveWealth Technologies, LLC.
Harry Temkin has more than 25 years of experience in the financial services sector. Prior to joining DriveWealth, Mr. Temkin was CEO and Partner of KnowVera, LLC. Prior to joining KnowVera, he served in numerous senior management roles at Reuters and Thomson Reuters. During his career at Reuters and Thomson Reuters, he managed businesses with revenues ranging from $350m to over $1b. Prior to joining Reuters, Mr. Temkin served as Executive Vice President at Bridge Information Systems where he was responsible for the design of their core products and oversaw the effort to integrate multiple workstation applications of the Bridge divisions. Mr. Temkin was a Director of the BATS Stock Exchange and served as the Chairman of the Regulatory Oversight Committee as well as the Lead Director of the Board for the exchage. Mr. Temkin graduated Cum Laude from Hobart College with a BA in Economics and Mathematics.