The popular moving average study has three additional moving average types: The Median, Trix (triple exponential smoothing) and the Exponential Hull Moving Average are now included as choices in the moving average study.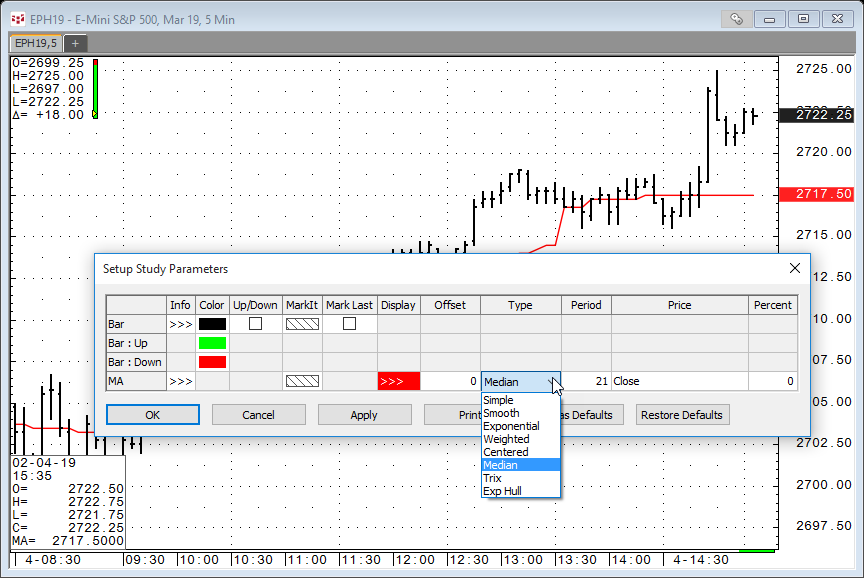 Important Notes:
Requires .Net Framework 4.6 or higher
CQG Version 2019 does not support Windows Vista or Windows XP.
CQG 2019 no longer supports DDE. Only RTD is supported.
Password requirements have changed. Passwords must include at least 8 characters, alpha and numeric characters, at least one special character, and both upper and lower case.
Customers using Algo order samples should upgrade to the latest versions for 2019 available here.