This spreadsheet shows you the RTD formulas for pulling historical data into Microsoft Excel® by using dates and time. The sample spreadsheet pulls the closing price and the value of the RSI study by a date and by a time during the day. Subminute bars are not available. It is unlocked and uses cell references for the RTD parameters.
You can change the symbol and the data and time.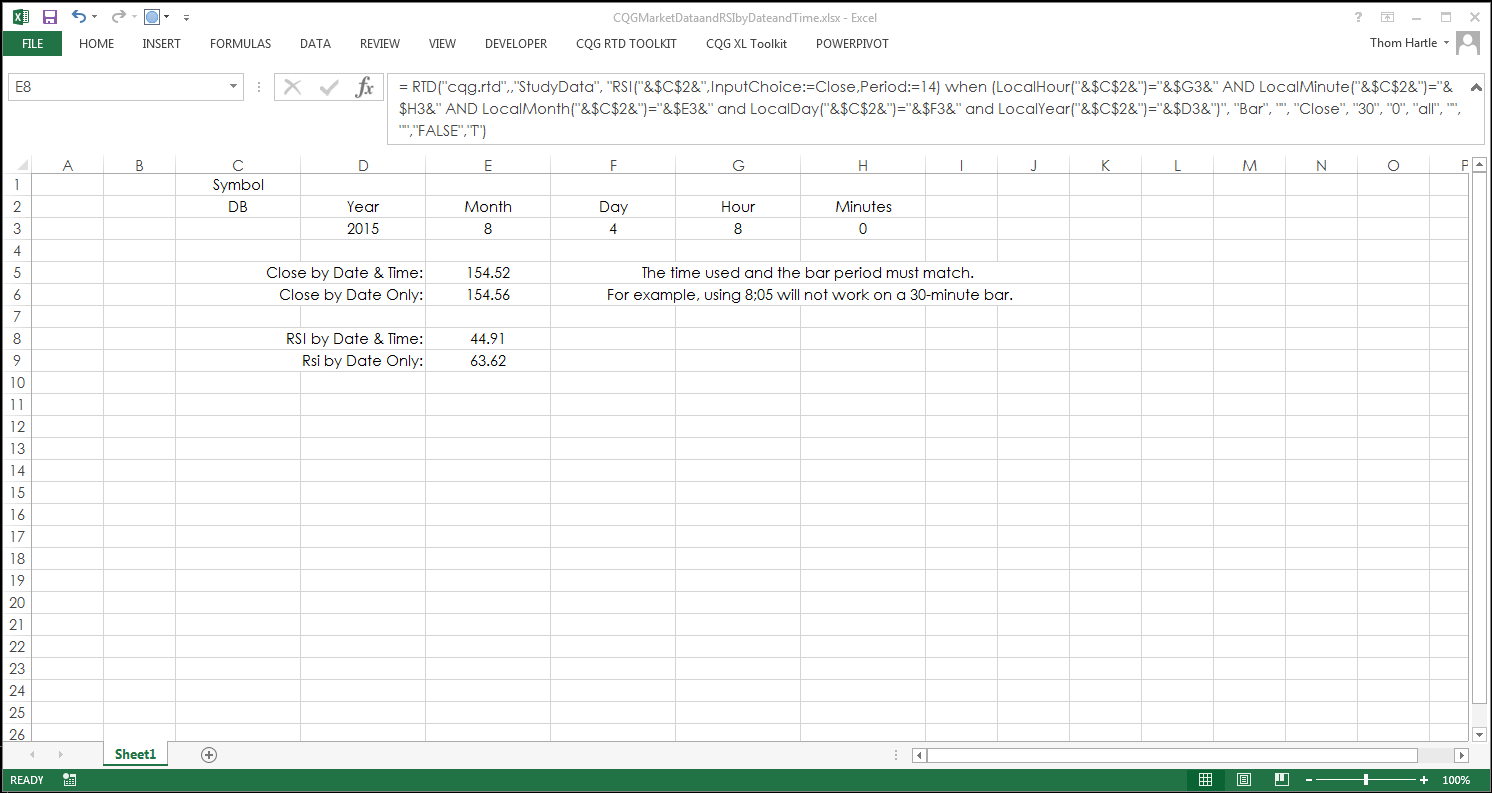 Requires CQG Integrated Client or CQG QTrader, data enablements for all symbols used in the spreadsheet, and Excel 2010 or higher.
Downloads