In this webinar, CQG Product Specialist Manager Jim Stavros demos CQG AutoTrader.
CQG AutoTrader is a proprietary trading execution engine that allows customers to simultaneously execute numerous systems at once with equal precision and discipline.
The demonstration covers:
Building strategies with the formula builder
Backtesting and optimizing those strategies
Setting up auto-trading
Monitoring auto-trade positions efficiently
Using QFormulas to auto-trade spreads
Setting CQG Spreader parameters to assure accurate execution of spreads
Learn more about our backtesting and autotrading features through Helmut Mueller's coding blog.
Read ‌‍‍‍‍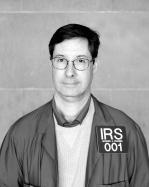 Jim Stavros, CQG Product Specialist Manager, specializes in black-box system programming in CQG. His talents include development of custom studies, conditions, and trade systems for use in CQG AutoTrader. Stavros is an expert in Microsoft Excel®-based RTD. Jim Stavros joined CQG in August 2005. A veteran trader of twenty-nine years, Stavros is a member of CME, where he specializes in trading a variety of commodities.