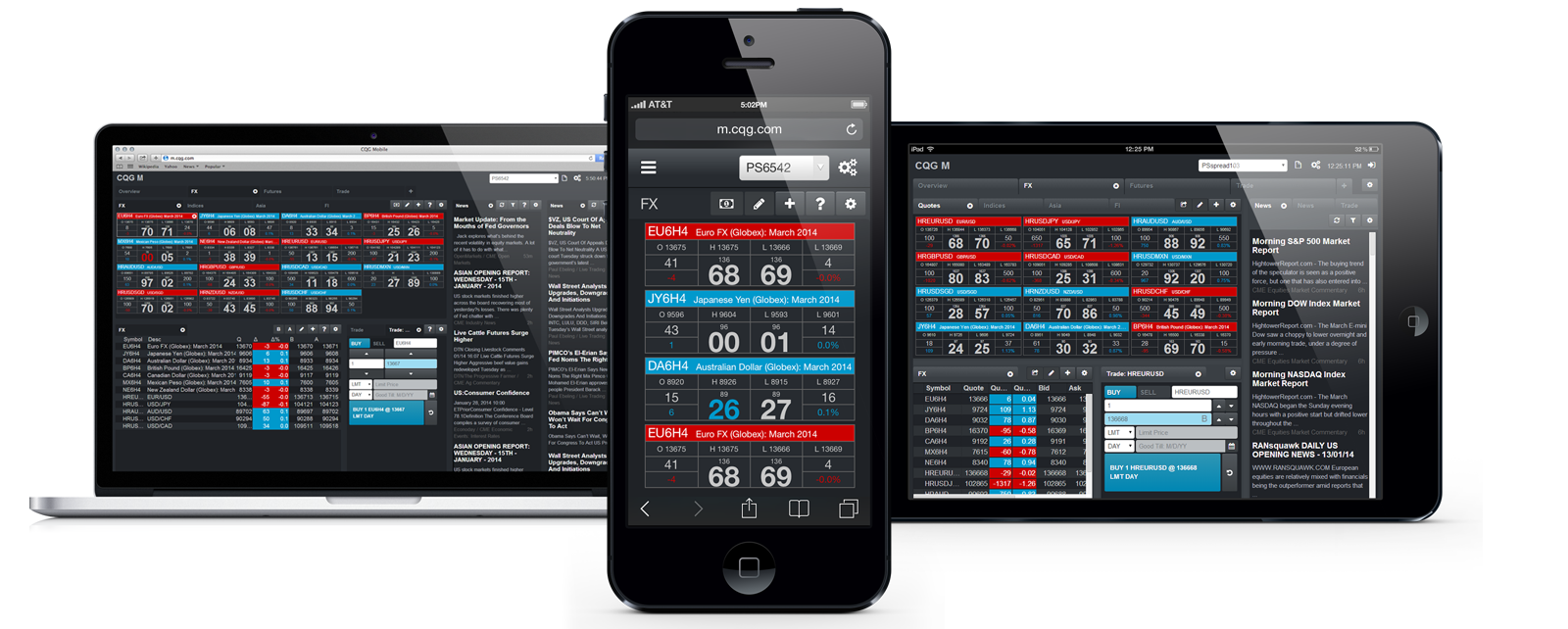 Marcus Kwan introduces CQG M, an HTML5-based mobile app that delivers market data and electronic trading on phones, tablets, PCs, and Macs.
Core Functionality Always at Hand
CQG M has all of the data quality, coverage, and reliability that global traders have come to expect. Essential functionality in CQG M keeps on-the-go traders on top of markets and positions:
Mobile market data coverage, including futures and FX with several quote board styles
Futures and FX trading with support for basic order types, GTC, and GTD
Orders and Positions views
Access CQG M
Questions or Feedback
Presenter
​
Marcus Kwan, CQG Vice President of Product Strategy and Design
Marcus Kwan has had extensive software design consulting experience in a wide range of customer segments. Since joining CQG in 2004, he has led the product design efforts for CQG's platforms, including the company's next generation data visualization, analytics, and trade routing applications. Prior to CQG, Kwan worked at Microsoft in the Microsoft Windows Platform group and at frog design.