This Microsoft Excel® dashboard provides a drop-down menu where you can select the underlying market, such as E-mini S&P 500. The display will then show all front contract option symbols, including weekly and end-of-month options. The symbols are sorted by days to expiration. The current at-the-money strike, days to expiration, expiration date, and the total open interest for each symbol are also displayed.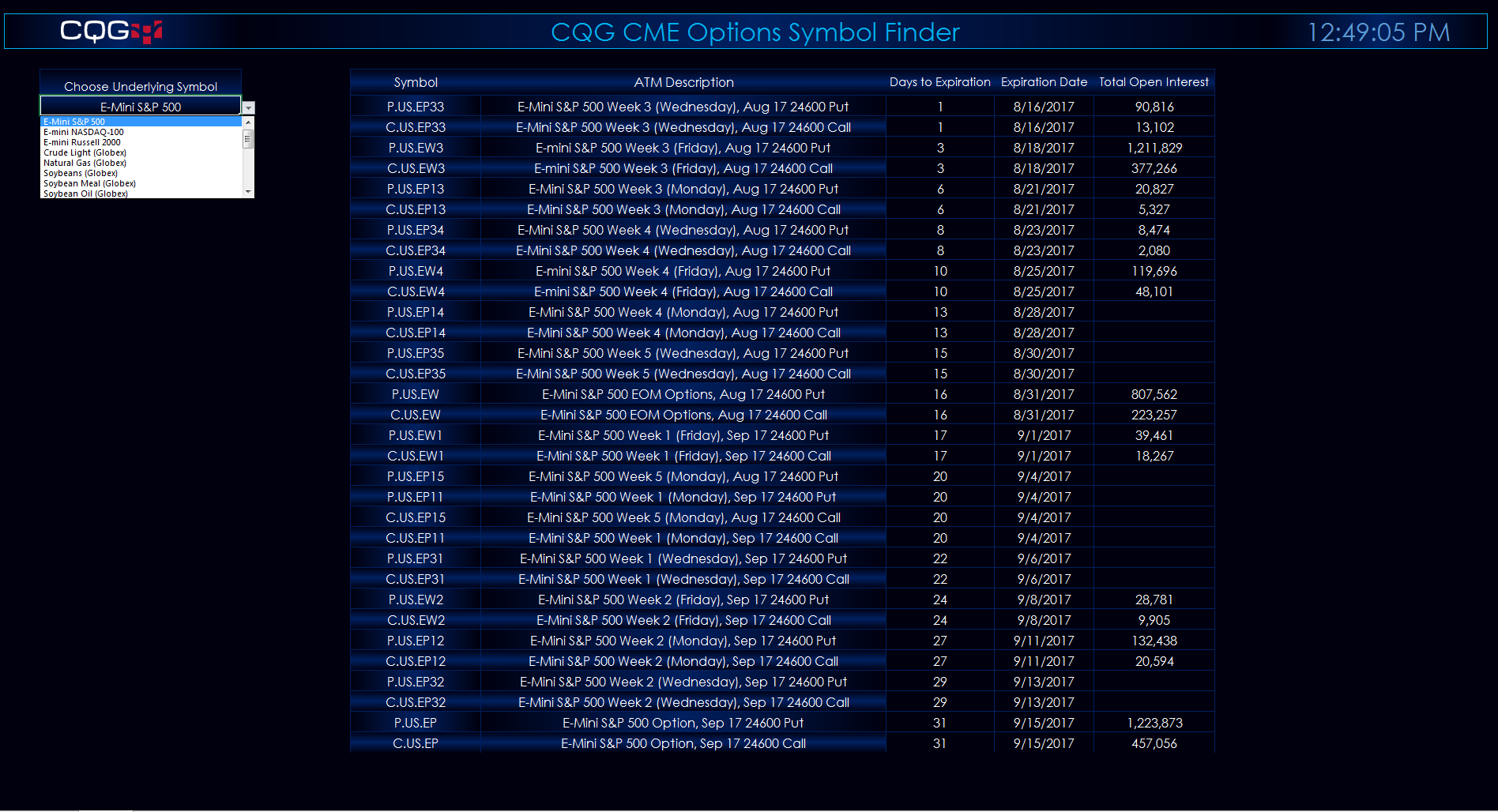 There are five dashboards: CME (CBOT) Agriculture, CME Equities, CME Energy, CME Fixed Income and CME Forex and Metals.
Requires CQG Integrated Client or CQG QTrader, data enablement for CME Globex, and Excel 2010 or higher.
Downloads