We are updating the new 'Market Limits' page, making it easier to set per commodity limits. The update will be available in CAST after August 11th.
Some other improvements include:
A streamlined interface
Scroll and filter by exchanges
U.S. commodities highlighted blue
Non U.S. commodities highlighted green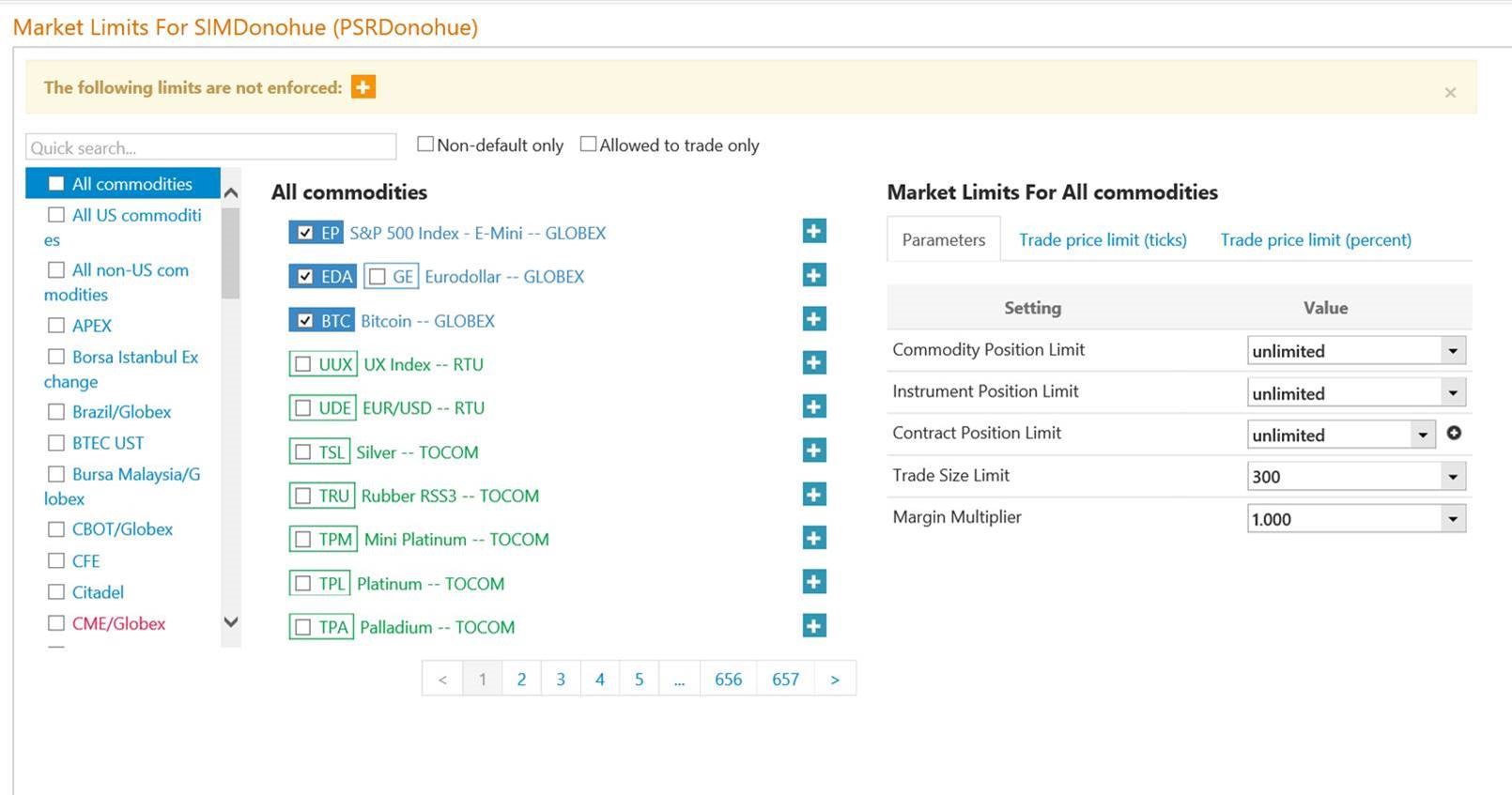 * This trader is only enabled for EP, EDA, and BTC
Below you will see a list of tradable symbols in the middle column, with the top of the list having current enabled commodities. Use the "Quick Search" functionality when looking for a particular commodity (i.e. searching for "Corn" or "ZCE").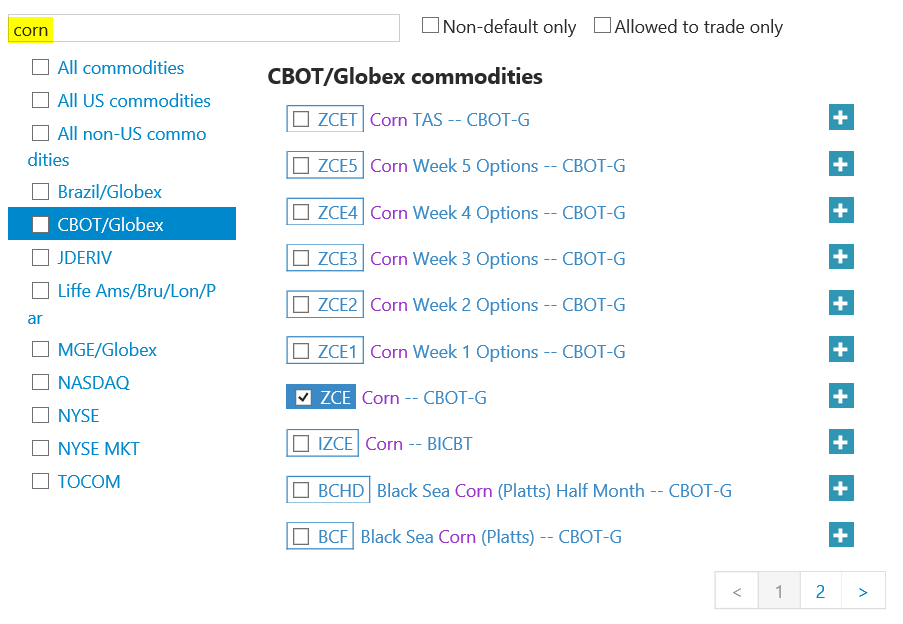 Below you will see a dedicated section for managing per-commodity market limits. The first tab, parameters, contains the most commonly used limits. The other two tabs can be used to set Trade Price Limits.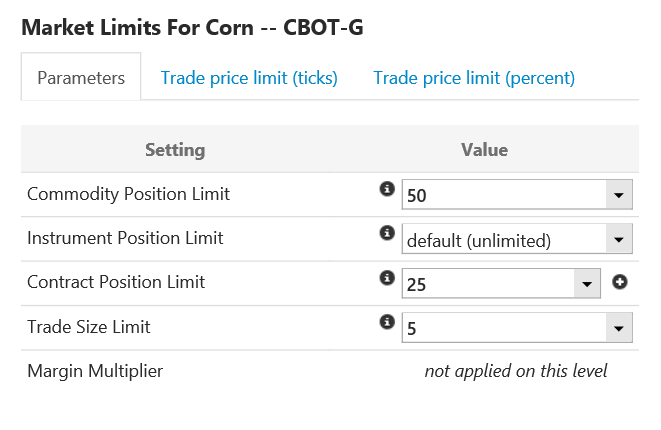 *Once a commodity is selected and enabled, you can change the market limits or leave as default.
If you have any questions regarding CAST changes, please call (800) 525-1085 or email the FCM Desk.