Over the past few months there's been an increasing buzz about commodity prices… grains, crude oil, industrial and precious metals have all broken to the upside and one of the most uttered phrases on my newsfeed has been, "commodity supercycle". Instead of writing another article on this nascent bull market in commodities, I thought it would be interesting to explore the bear market that's fueling all this bullish commodity talk.
Looking closely at Figures 1-3 we notice how the US Dollar Index's failure at the 94.50 area during early November, 2020 shifted the bull move in the Goldman Sachs Commodity Index into a parabolic up move.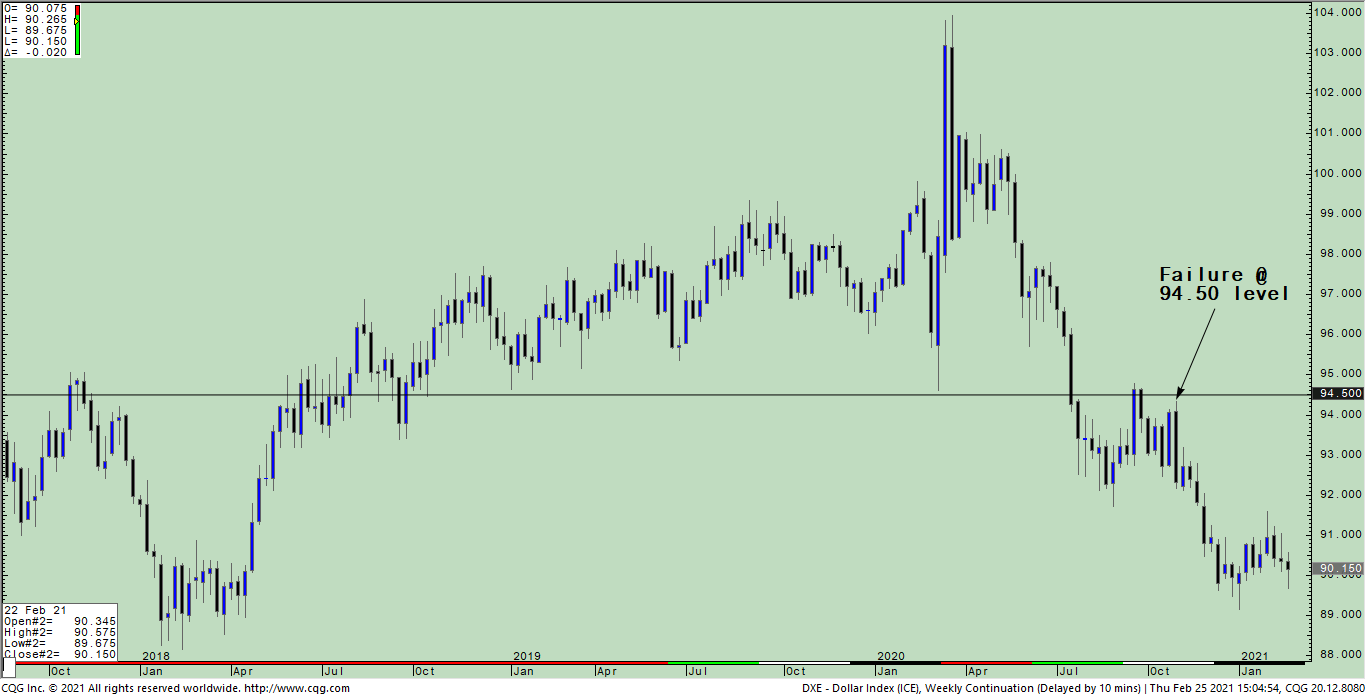 Figure 1 – Weekly US Dollar Index – Failure at 94.50 level
---
---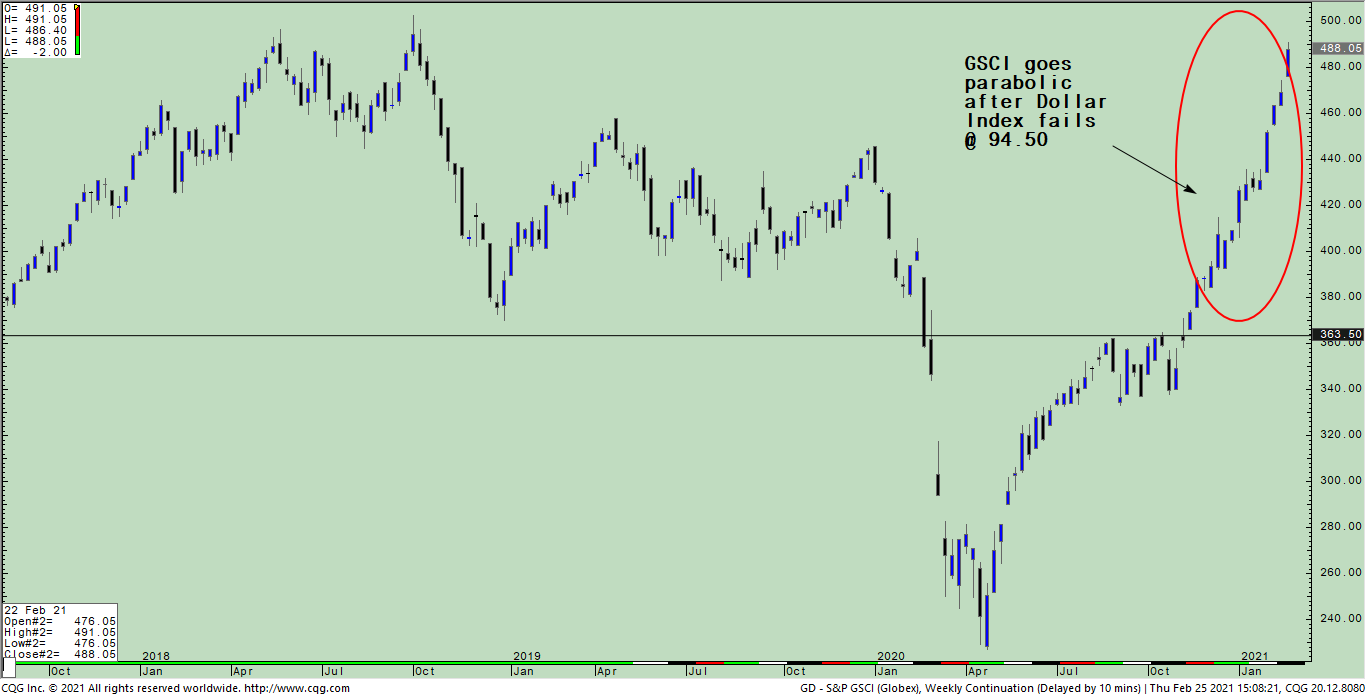 Figure 2 – GSCI goes parabolic after US Dollar Index fails at 94.50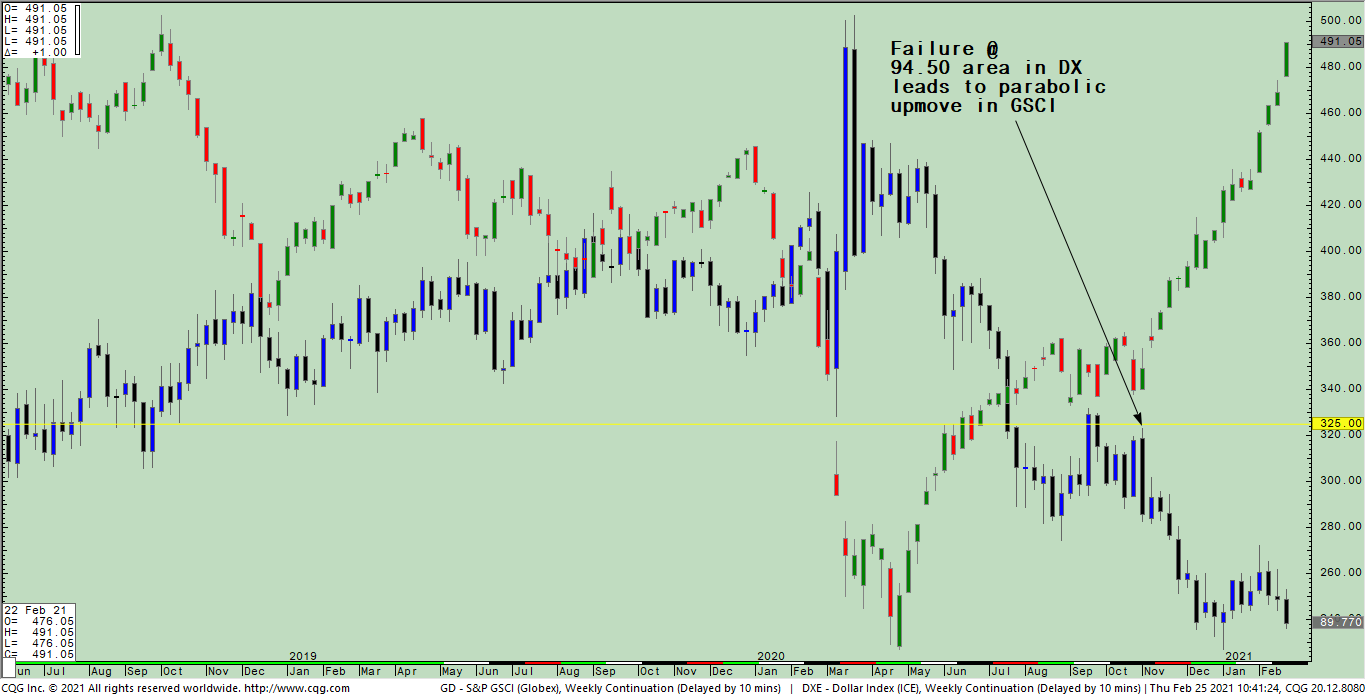 Figure 3 – Weekly chart of US Dollar Index and Goldman Sachs Commodity Index
Given the strength of this parabolic up move, I thought it worthwhile to examine other important long-term support levels in the US Dollar Index so that it might potentially clue us in to future "hotspots" in this emerging commodity supercycle. When we switch to the monthly chart in the US Dollar Index (see Figure 4 below), there are support levels at 88.50 (which is close to being challenged as of this writing), 84.00, 80.00, 75.00 and finally at 72.50. All this suggests that if there is a supercycle developing, there's lots of key levels for us to monitor in the US Dollar Index.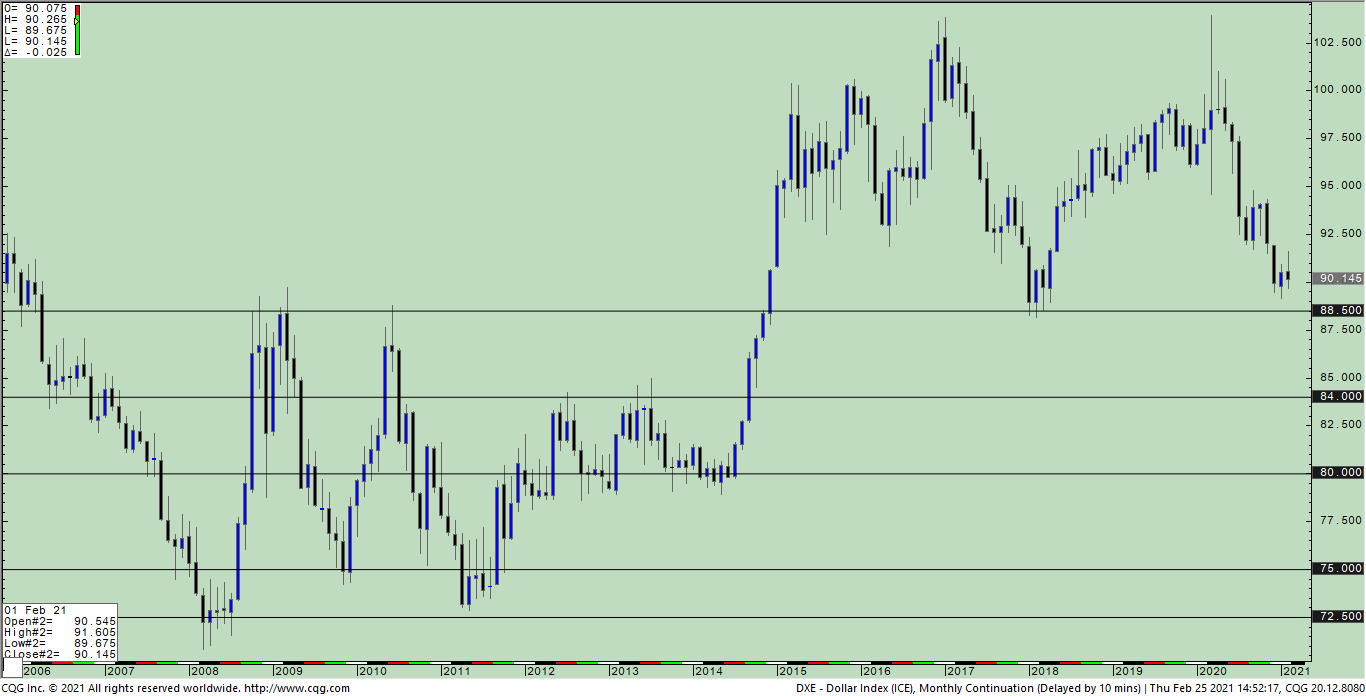 Figure 4 – Monthly US Dollar Index