Charts
Continuation data is available in CQG Desktop Version 3.1. Customers who wish to access continuation data must work with their FCM to get access. The feature is $25.00/mo. in addition to standard Desktop fees. FCM's can turn it on in CAST. Instructions for FCMs below.
Improved input with touch devices
Quotes
Added right-click on a symbol
Removed "Show details" view on quoteboards
---
More Details and How to Access the New Features
​Continuation charts
This feature is available for an additional fee of $25 to your customers and must be enabled in CAST by FCMs.

​
Once your you give a customer access, the continuation setting can be found in the chart interval dropdown, and the additional fee will be added to their bill.​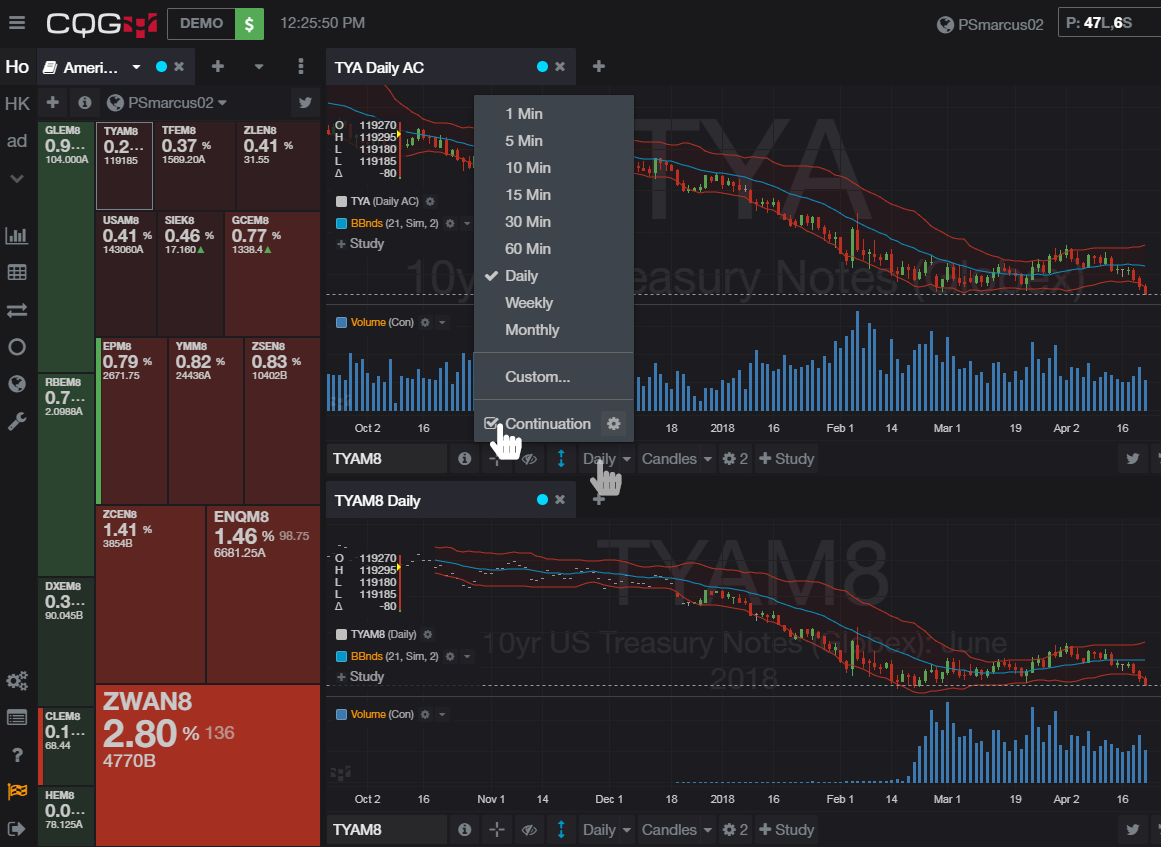 ​
Symbol actions on right-click
On the quoteboard, you can right-click on the symbol to access actions.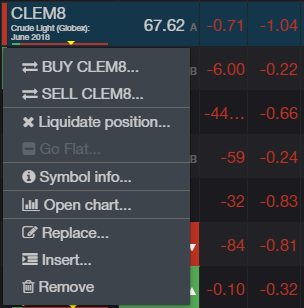 ​
Show details view on Quoteboards
We have removed the "Show details" option on quoteboards.
---
As always, we hope that these updates help improve your trading workflow. We continually strive to better your CQG Desktop experience. We invite you to provide feedback on features that you like or want via our CQG Forums site.
Happy Trading!
The CQG Desktop Team