Quotes
Added the ability to filter by any column in QSS 
Added exchange as a column in QSS and SpreadSheet Trader
Added ISIN number to CSPEC
Trading
Child orders in a bracket can now have different durations from the parent order
Charting
New pointer tools: Fibonacci and text
Added parameters dialog for pointer tools
Improved chart zoom using the mouse wheel
When trading sidebar is open, placing a horizontal line will change price selection for trading
Added ability to change fractional study parameters
---
More Details and How to Access the New Features
Filter by any column in QSS
Click on the filter icon in the toolbar in the upper right of the QSS window. It will reveal a filter bar below the column headers.
Click on the filter icon in the column you want to filter, then select a condition from the dropdown.

Place a horizontal line to select a price in the trading toolbar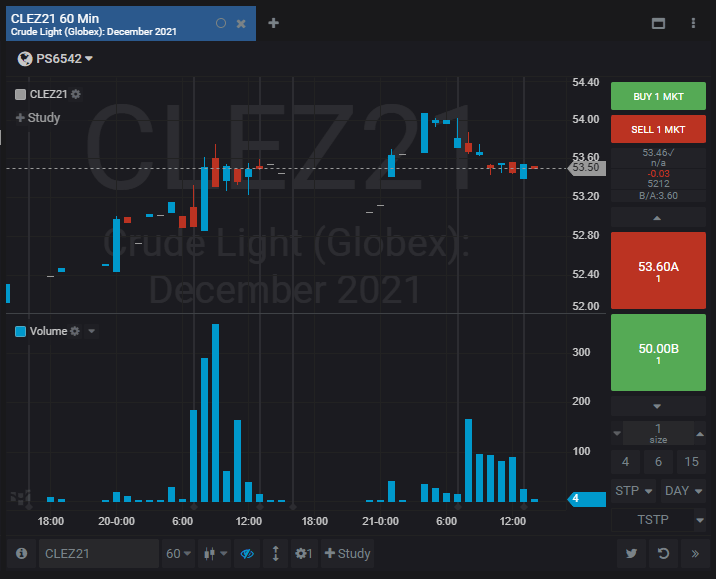 ---
We hope that these updates help improve your trading workflow. We continually strive to improve your CQG Desktop experience. We invite you to vote for or enter features you want via our CQG Forums site. And see past release notes on our website.
Happy Trading!
The CQG Desktop Team