Various improvements and bug fixes.
General
Trading
Care orders
Added order number column to fill report
HMS/OTC
Basis Trade: comment field comments will carry over when rolling offers
---
How to access the new price alerts functionality
It's been a long time coming! We are excited to share our price alert functionality with you! 
As this is new functionality, we'll be refining the experience over the next few releases. Thanks for your patience, and be sure to send us feedback.
The Alerts dialog
The price alerts list and triggered alerts can be accessed from the left navigation bar in the Notifications flyout.

The price alerts dialog has two tabs, one for triggered alerts and one to show what alerts are configured.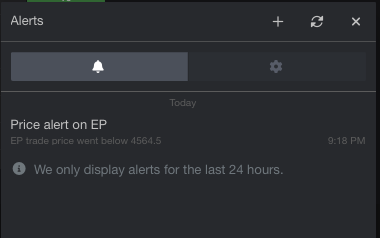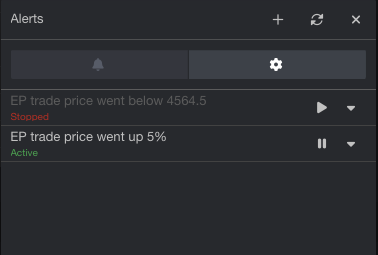 Creating alerts
You can easily create a price alert from the right-click menu on a quote, from a horizontal line on a chart, and from the price scale on the HOT/DOM.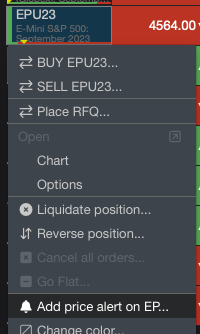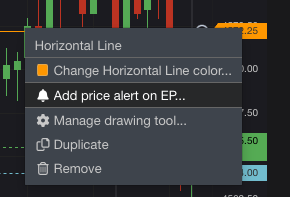 Selecting the menu item will open a dialog to configure settings for the alert.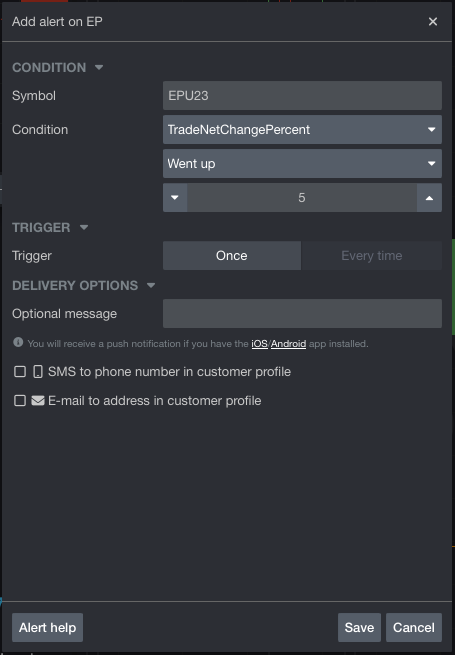 You can select from a number of available conditions on market data values.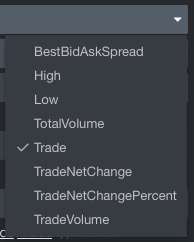 Saving the alert will add it to the list of configured alerts in the Alerts dialog.
Please note known issues:
Currently, price alerts are limited to 10 per user, refinements and upgrade packages coming soon
Contact your FCM to make sure your phone number is registered with your user ID

In the future, we maybe removing the SMS option in favor of push notifications to CQG Mobile

There are issues with in app notifications, and will be addressed in the next few releases
Push notifications are coming to CQG Mobile for iOS in the next couple of weeks
---
We hope that these updates help improve your trading workflow. We continually strive to improve your CQG One and CQG Desktop experience. We invite you to vote for or enter features you want via our CQG Forums site. And see past release notes on our website.
Happy Trading!
The CQG Desktop Team