The Guppy is an indicator used in technical analysis to identify changing trends. The technique is based on combining two groups of moving averages with differing time periods.
One set of moving averages in the Guppy multiple moving average has a relatively short time frame and is used to determine the activity of short-term traders. The number of periods used in the set of short-term averages is usually 3, 5, 8, 10, 12, or 15. The other group of averages is created with longer time periods and is used to gauge the activity of long-term investors. The long-term averages usually use periods of 30, 35, 40, 45, 50, or 60 days.
Here is an example in GBPUSD around June 24, 2016 (Brexit):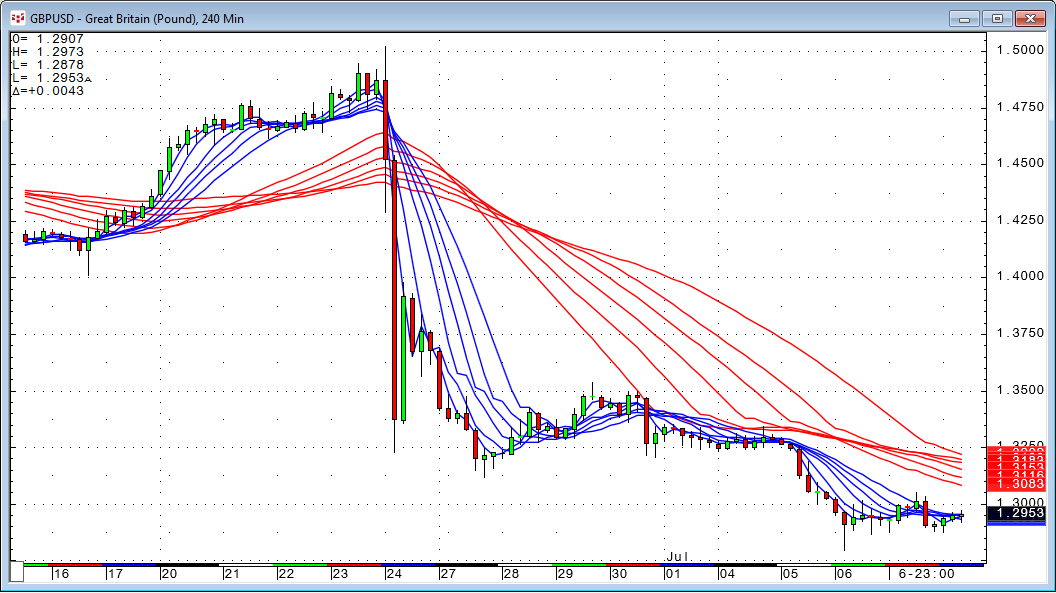 If you are interested in how the programming of this indicator via the toolbox works, please review this article.